Two young Italian entrepreneurs graduated in London with a master's degree in business and digital marketing, born in Carrara, who launched this innovative challenge and immediately had significant interest from operators for originality and timing.
Margherita Giannotti 24 years of Carrara and Filippo Mazzei 25 years of Forte de Marmi, with their start-up SMART STONE FAIR in London, where they have lived for five years, immediately understood the potential of online events that reduce the distances between professionals and sector operators. SMART FAIR, through the strategic partnership with the B2B online trading platform STONECASH, recently financed by an American Private Equity Fund. Exhibitors are saying: "It is an innovative solution that will allow all professionals in the sector to face these times of uncertainty and social distancing in an entirely new and intelligent way."
The natural stone industry is considered too often as a sector of the old economy. SMART STONE FAIR is the first global event to start an anti-aging process. It does not want to be an alternative to traditional fairs, but rather a valid complementary solution to facilitate their trade by reducing the distances between supply and demand on international markets.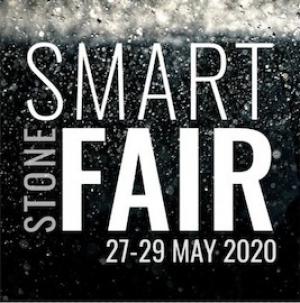 SMART STONE FAIR, represents a unique opportunity for all professionals to meet and do business in "extraordinary" time. An ambitious service available 24 hours a day for three days that allows companies from any time zone to interact at any time they wish. The industry's leading suppliers immediately understood the SMART STONE FAIR opportunity and took up the challenge with unprecedented enthusiasm. Thousands of visitors from all over the world will join SMART STONE FAIR to discover a new way to do business. This time the marble sector, even before other industries, has proven to be ready to face the challenges of the new millennium even in difficult times.