The company GRANIROC LUSA presents a new quarry of a high quality marble: VIGARIA. This marble is located in Borba (Portugal) in the south part of the country.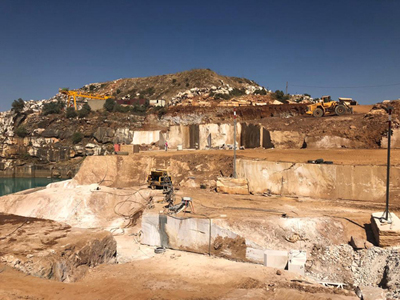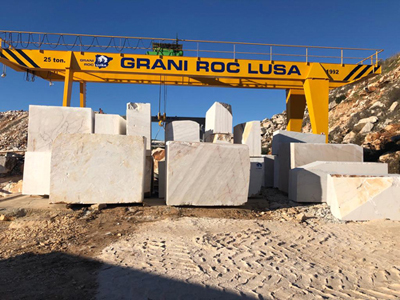 The marble VIGARIA is considered to be of the highest quality of all the Portuguese marbles. Due to its geological formation and the technical characteristics, its strength and resistance. The marble VIGARIA is so crystalline that it is hard to differentiate from onyx.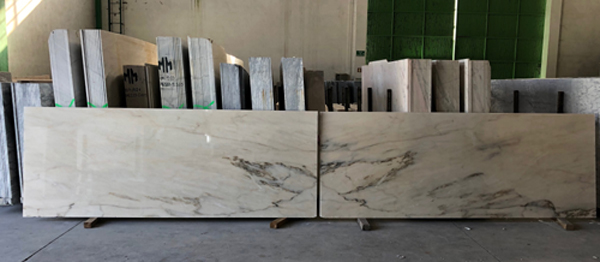 Physical – mechanical characteristics:
1. Compression mechanical resistance 970 kg / cm2
2. Comp.mech.res. after gelivity test 930 kg / cm2
3. Flexion mechanical resistance kg / cm2
4. Apparent volume mass 2710 kg / m3
5. Water absorption P.At.N. 0.1%
6. Open porosity 0.2%
7. Thermic linear dilation rate max. val. 12.6z10-8perºC
8. Wear resistance 2.1 mm
9. Shock resistance: minimum fall height of 45 cm
(Obs. Frost resistance is greater than 25 cycles of frost-thaw.)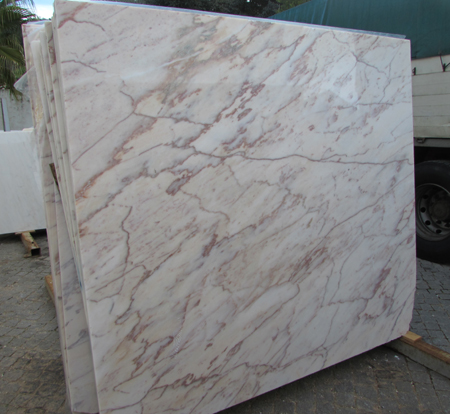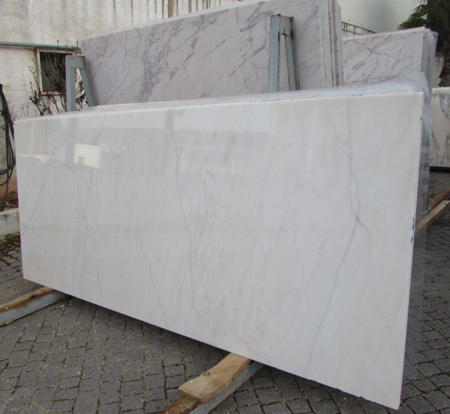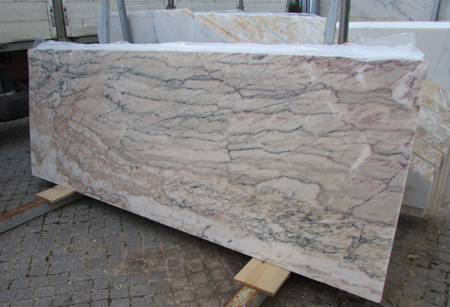 Due to its availability, apart from technical characteristics, the marble VIGARIA is highly recommended for projects.
The company GRANIROC LUSA can supply blocks and slabs as per requirement.
For more information contact:
Email: comercial_quarries@fabrimar.grupohedisa.com
Address: Poço Bravo - Barro Branco, 7150-321 Rio de Moinhos BRB, PORTUGAL