Sponsored
July 2018
Undoubtedly, a fireplace is the centre of the room it's placed in. Our eyes are automatically focused on it when entering a space. For that reason, it should be an element to choose wisely and to take care of.
More and more people each day choose marble to produce their fireplaces. This natural stone is an enduring material, with a wide range of colors and textures to be selected. By being a material produced by Nature, it has its own design, with veins, grains and shades, ensuring the owner a unique piece.
Furthermore, we cannot deny the ambience a marble piece is capable to create, of luxury, elegance, warmth and strong personality.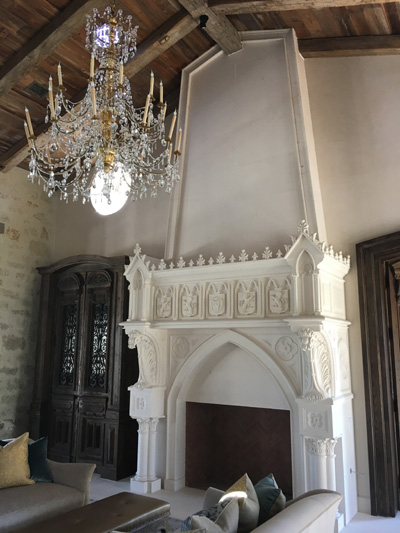 Private Residence, Texas, USA_Living Room ambience – Capri Limestone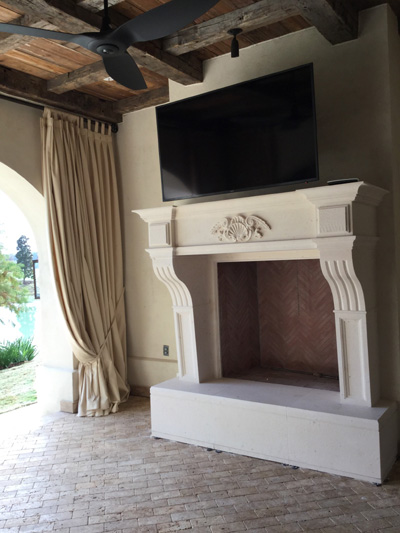 Private Residence, Texas, USA_Terrace ambience – Capri limestone
CuellarStone, a company specialist in natural stone projects, born in Spain and with an American subsidiary, continues its work with interior design, producing cutting edge fireplaces, with precious lines, high quality stone, state-of-the-art machinery and artisans care.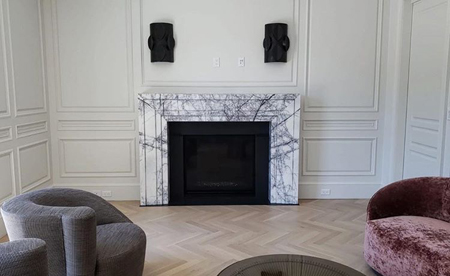 Private Residence, New York, USA_Living Room ambience – Lilac marble fireplace
More and more are the homes receiving theses marble fireplaces produced by CuellarStone.
But the clients aren't only looking for these elements for their homes. Hotels, restaurants, boutiques and more choose to rise up their businesses standards by installing real works of art that attract refined customers or those who look for cozy environments.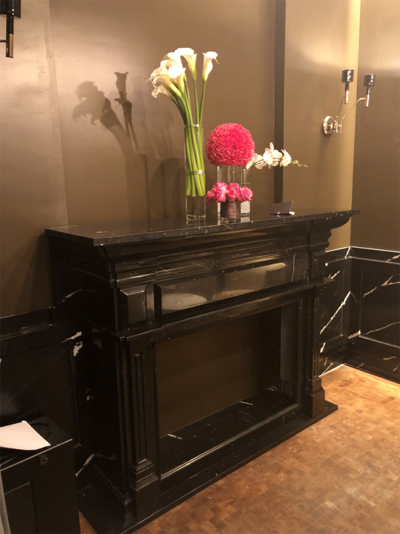 Tatel restaurant, Miami, USA – Marquina Black marble fireplace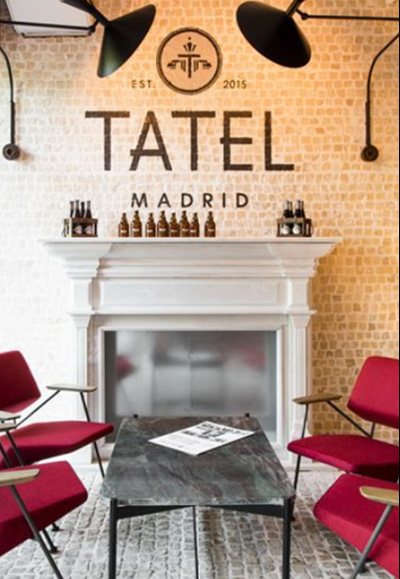 Tatel restaurant, Madrid, Spain – Macael White marble fireplace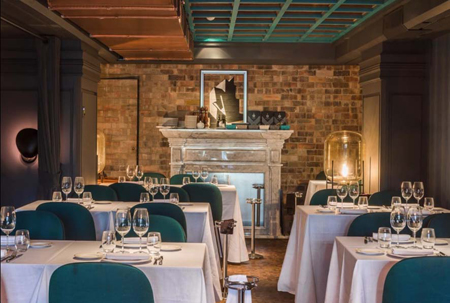 Tatel restaurant, Madrid, Spain – Carrara White marble fireplace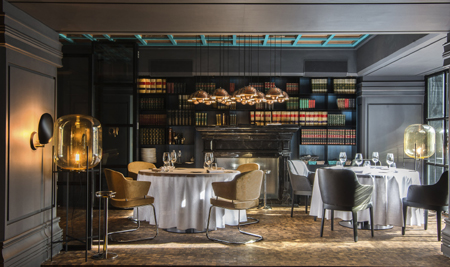 Tatel restaurant, Madrid, Spain – Marquina Black marble fireplace
CuellarStone 60th anniversary with Designers Collaborations
60 years is a milestone anniversary and a noteworthy achievement for a business.
In CuellarStone, as expected, it is a pretext for vision and organizational values statement.
Born in the heart of Almanzora's Valley Marble region, Spain, in 1958, CuellarStone's roots are in the stone and have been fed by it. There's a familiarity and respect for the stone environment, treatment and processes, only a long tradition and knowledge can generate. Through the years, the stone sector has been the predominant for the industry and sales of the entire area. From father to son, the stone work has passed from generation to generation almost as a genetic lineage.
The success and growth of CuellarStone has always been based on a very strong set of values: nurturing good relationships with all stakeholders, being honest across all operations, work hard every day for achieving high-quality projects and loving what they do to see the company grow further. These are the values that all today's employees are being called to cherish and to celebrate this year as part of the 60th anniversary commemoration.
But CuellarStone is not only tradition. It is innovation. Internationalization. Modernization. Empathy. Being open to the world. Absorbing good energies and knowledge of fellow men.
In this way, a new creative line has been born – Designers Collaborations – where international and national inspired design minds combine their ideas with CuellarStone's technical team know-how and productive capacity.
For now, they would like to share with us the collaborations carried out with two prominent designers: Cesar Giraldo from Los Angeles, California and Jinsik Kim from Seoul, South Korea.
For Cesar Giraldo design collaboration, electrical connection is the base concept. Since the moment CuellarStone and Cesar met at the factory Spanish installations, Cesar new this company had the human and productive capability to materialize his ideas in beautiful stone pieces. His design studio is based in Los Angeles, Unites States, being Cesar one of the hit interior designers of the moment for high end clients.
First, in order to exhibit at LA Cienaga Design Quarter, Cesar thought of a reproduction of himself in a gorgeous Macael White Marble bust. This was the result after CuellarStone's artisans labor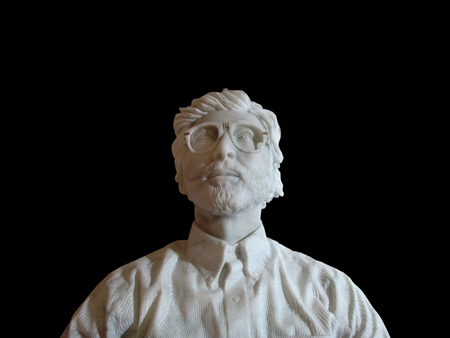 Also for this exhibit purposes, two side tables, one made of Marquina black marble and Capri limestone and the other of Calatorao black marble and Capri limestone were produced and shipped to L.A.. Nowadays, these pieces are placed at Jonas Furniture installations in Los Angeles.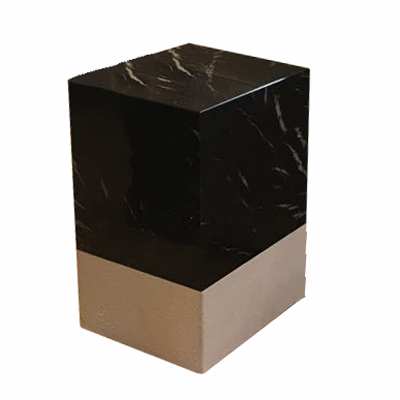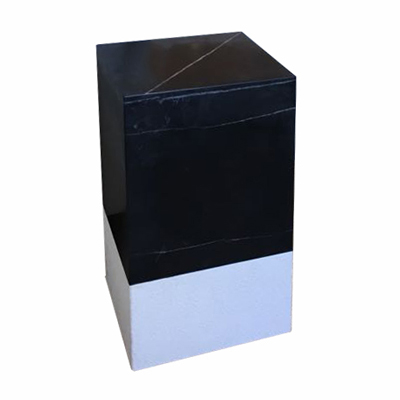 Following the development of this side tables concept and evolving for new designs, Cesar draw new sketches, for these beautiful combination of Calacatta Gold marble and Wengué sandstone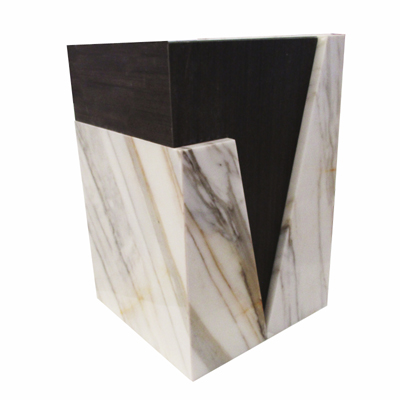 For the time being, the contact with Cesar Giraldo is constant and the connection amazingly fruitful. CuellarStone is currently producing and studying new furniture designs and models together with Cesar.
Jinsik Kim, born in 1983, founded back in 2013 in Seoul a multiple design studio named 'Studio Jinsik Kim'. It is based on design, sculpture, installation and art direction. Jinsik has specialized in high end design, after graduating from a Master of Advanced Studies in Design for Luxury and Craftsmanship at Lausanne, Switzerland. He also studied theoretical design research about the influence of physical technology and 3D printer in the master department Contextual Design at Eindhoven.
Within his relationship with CuellarStone, we should enhance the first contact produced, triggered by the proposal of Wallpaper Magazine back in 2016, for a collaboration between Studio Jinsik Kim – Bolon – CuellarStone, with the aim of producing a Mini-Golf course design for exhibit at Handmade at the Leclettico Galery in Milan, during the International Furniture Show, Salone Milano 2016.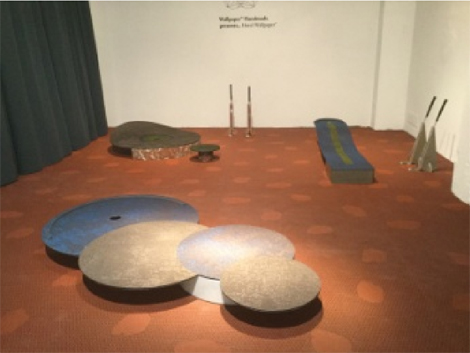 For the production process of the mini golf exhibited, Cuellar manufactured the marble pieces that acted as the base for the several mini golf stages, selecting possible materials in accordance to the designer's specifications, producing each one of the course parts and installing them at the Milan exhibition.
After this exhibition, a bond was created and a new sea of possibilities has been sighted. Last year 2017, Jinsik Kim decided to create a ping-pong scene like under the ocean and to display it at 'g. Gallery', in Seoul. CuellarStone produced a set of four trays according to Jinsik design in three different types of marbles: Macael Grey, Macael White and Onix Green. These trays were to be used as support for ping-pong materials and helped creating the ambience of 'mysterious stones under the sea', together with the natural stone ping-pong table with ocean allusions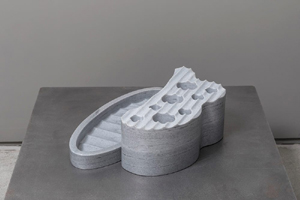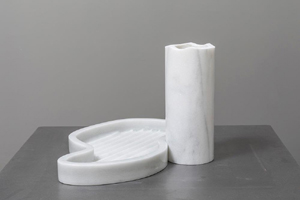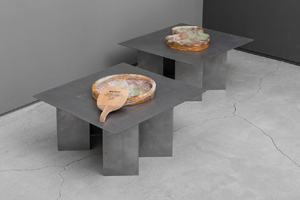 Her's how the artist defines it concept: "Starting point of Wave Tray is to leave texture on surface of marble like water wave, by finding different connection between craftsmanship and design piece. You can find contemporary graphic patterns and classic function. Shape of the container shows strong contrast between natural curve and circle. In this project, there are containers, vases and under 'Playful Wave' theme. "
These Designers Collaborations are being a delightful journey for CuellarStone team. Other designers are joining this exciting challenge and original design pieces will blossom in the upcoming months.
New Contemporary Furniture Line by CuellarStone
CuellarStone is a company born in 1958 in Macael Marble region, Almería, dedicated to the production of special projects in natural stone. Nowadays, CuellarStone counts on three business areas: Special Projects, Artisanal Products and Professional Services: www.cuellarstone.com.
The vast experience of our technitians and interior designers on designing and processing natural stone, has generated a concern and enthusiasm to transfer to the matter the intrinsic possibilities we know can be extracted from this material.
Fruit of the mind of our team or as the result of collaborations with several world renoumn designers, organic and intuitive shapes melt with the veins and grains of the stone, producing pieces that simply had to exist. Originals, elegants with a surprising design.
In the year of our 60 anniversary, we present you some of the most recent elements of the family of CuellarStone's Contemporary Furniture Line:
STEROS. Centre Table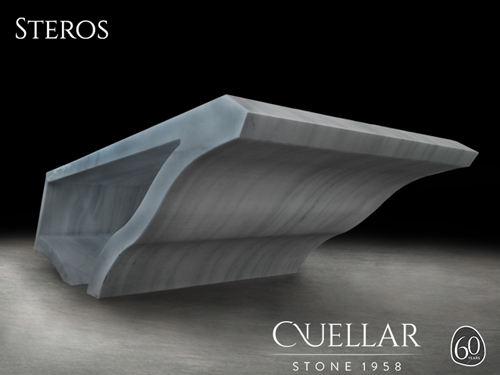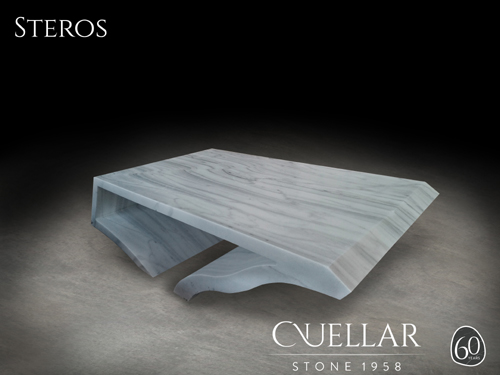 Against the industrialized representation of marble, strictly flat and angular, the curve line sculptural, free and vivid, listens the material and allows it to express its most ancestral virtues.
The result of the interpretation from the own vitality of a marble block, was this centre table model, in White Macael Marble, characterized by its fair background and smooth grey veins.
Functional and durable, is a timeless design piece, capable to become the centre of a room with an incomparable elegance: consequence of the union between natural stone strength and design sensitivity.
Side Tables. by Cesar Giraldo design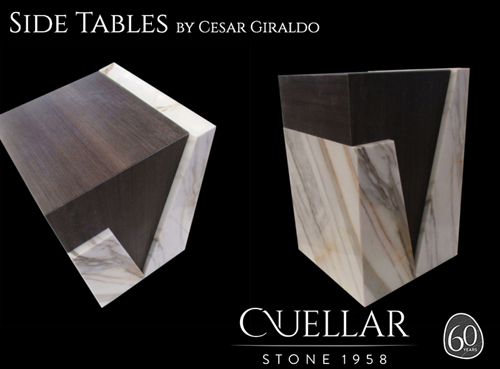 Within the new Contemporary Furniture Line of CuellarStone, we find these Coffee Tables, product of the collaboration we have been developing with Cesar Giraldo.
Cesar is an innovative designer based in Los Angeles. Amongst the several cooperations with worldwide designers we carry out, this one is, undoubtedly, one of the most dynamic and jovial, outcome of an excellent relationship.
Simply elegant and avant-garde, these Coffee Tables combine in a surprising way two contrasting materials – marble Calacatta Gold and sandstone Wengué.
MAX. Chair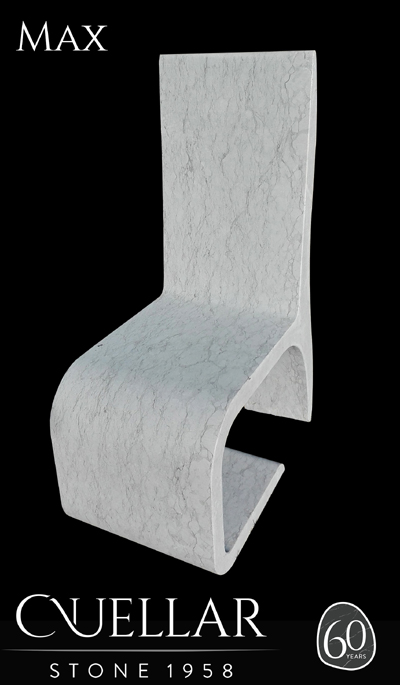 Looking for new different and edgy designs, we reinvent the chair. MAX chair, produced in Blue Cenia. Unique piece, both in its production as well as in structure: a single stroke evokes elegance and simplicity of pure shapes.